Pay Less For Your Next Smartphone or Electronic Device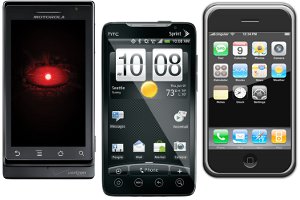 Need a new phone? Want a new Android, iPhone, or BlackBerry smartphone, but don't want to add another 2 year extension to your contract? Spiralfive specializes in the sale of new and used contract-free smartphones, tablets, cameras, and other electronic devices. Looking to sell your old device for cash? Spiralfive does that too.
14-Day Defect-Free Warranty

Make your purchase with confidence knowing you can return most items sold by Spiralfive within 14-days of receieving the item, if found to be defective. Certain exclusions apply.
Browse Current Inventory

Inventory is constantly changing as new devices are acquired.Check back often for inventory updates or contact support if you are seeking a specific device. New items are listed upon availability.